Bob Brunning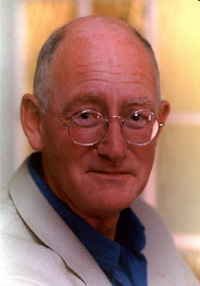 Robert 'Bob' Brunning (born June 29, 1943 in Bournemouth, Dorset) is a British musician best known for his role as original bass guitar player with the blues rock band Fleetwood Mac.

When Peter Green left the Bluesbreakers in 1967, he decided to form his own group, naming it Fleetwood Mac after the rhythm section he wanted for the band - Mick Fleetwood and John McVie. Fleetwood joined up straight away, and slide guitar player Jeremy Spencer was recruited, but McVie preferred to stay with the Bluesbreakers, where he was earning a regular wage. In the meantime, Green hired Bob Brunning on a temporary basis, hoping that McVie would change his mind.

After a few weeks McVie did change his mind, claiming that Bluesbreakers leader John Mayall was turning too far in the direction of jazz for his liking. So McVie was in, and Brunning stood down. Brunning did contribute bass to one track on Mac's debut album Fleetwood Mac, that song being 'Long Grey Mare'.

After his stint in Fleetwood Mac, he joined Savoy Brown before embarking on a career in teaching which lasted 30 years. He did not abandon music however, and played in the Brunning Sunflower Blues Band, Tramp, and also the DeLuxe Blues Band, with whom he still plays today.

Brunning has also authored many books. He has written several about Fleetwood Mac, the British Blues scene, and music in general. His works about his former group include "Behind The Masks", published in 1990, 1998's "Fleetwood Mac : The First 30 Years", and "The Fleetwood Mac Story: Rumours and Lies".