Rick Vito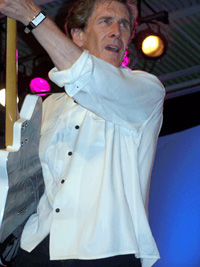 Rick Vito (born 13 October 1949, Darby, Pennsylvania) is a guitarist and singer. He was part of the band, Fleetwood Mac, between 1987 and 1991.

Vito and Billy Burnette took over as guitarists after Lindsey Buckingham left Fleetwood Mac.

In addition, Vito has been a featured player on Bob Seger's albums since 1986, and played the famous slide guitar solo on the song, "Like a Rock". He was a long-standing member of Bonnie Raitt's touring band in the 1990s.